Beijing Relocation Guide: Maxview Realty Updates New Guide for Beijing Expats
Maxview Realty is a leading real estate management company offering consulting services for corporations and individual expats in Shanghai, Beijing, and Guangzhou. Today, it updates new Beijing relocation guide. For those expats planning to Beijing, it can be very useful.
Beijing relocation guide (1): Welcome to Beijing
And now Beijing is going to be your home. You've probably come here for work – you'll find that it's not just the politicians and the diplomats rolling up their sleeves and getting to it, this is a city of immigrants and locals alike throwing themselves into their work in full confidence of a better future. Perhaps you've come here for culture – Beijing is considered China's most sophisticated city, with the country's best museums and art galleries, as well as an extraordinary story to tell in its own right. The challenge of the language may inspire you – learning Chinese is one of the most satisfying endeavors the average foreign resident undertakes. And then there's the food. Whatever has brought you to the city, whatever you find most appealing about it, you won't be disappointed.
As a laowai (foreigner) in Beijing, you'll find everything you need for a comfortable life – international restaurants and bars (pick a cuisine, Beijing has it), well-stocked specialty shops with treats from home and a well-established community to support you. Eat in some of the world's swankiest restaurants, go for a high-end massage, take in a Peking Opera; or head down to Beihai Park and go ice skating when winter sets in, for a more down-to-earth Beijing experience.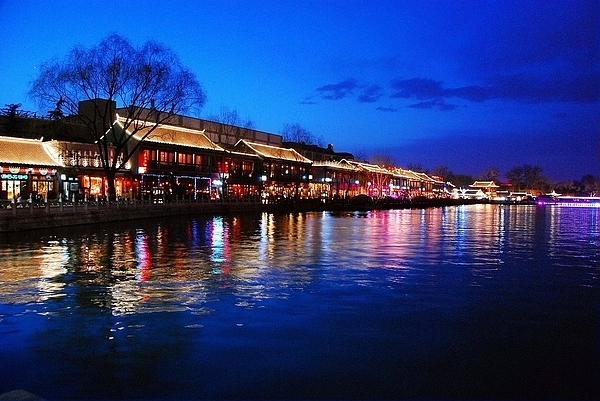 Beijing Relocation Guide (2): People and Culture
PEOPLE
Getting to know a new people and culture is one of the most exciting aspects of living abroad. A city as large, vibrant and diverse as Beijing presents endless stimulation for Western visitors. Glamour and economic opportunity have attracted millions to Beijing in the past 20 years. The city is now composed of migrants from all over China, and recently from all over the world. Beijing has been China's political and cultural center for centuries and, for better or worse, Beijingers pride themselves on this.
SPIRITUALITY
The underlying principles of most social values in Chinese culture come from Confucianism and Taoism; which is the more influential of the two is a long debated topic. Confucianism is influential in Korea, Vietnam, Taiwan and – in different ways-Japan. It is based on the precept that humanity can be taught, improved and perfected by means of personal and communal self-cultivation/creation. Virtue and moral perfection figure prominently in Confucian thought.
SUPERSTITION (OR BELIEFS)
It is a reasonably safe statement to say that many Chinese are superstitious to one extent or another, though the younger generation is certainly less so. Some 'classic' Chinese superstitions:
The number four is considered unlucky as it sounds similar to the Chinese word' (to) die'. White is considered unlucky as it is associated with funerals.
A baby with wide and thick ears will live a prosperous life.
Lucky wedding colors: red, yellow and white
Unlucky wedding colors: black, blue and gray
Never marry a person who is three or six years younger or older.
Beijing Relocation Guide (3): Cityscape
The inner Beijing city, which was walled off in ancient times, is divided into eastern and western halves by Dongcheng and Xicheng districts. Dongcheng contains Tiananmen Square and the Forbidden City, which form the center of Beijing and are the former home of the Ming and Qing emperors of China. Most apartments for rent in Beijing for expats are located in Dongcheng.
Four other main districts, Haidian, Chaoyang, Fengtai and Shijingshan, were once considered to be on Beijing's outskirts but are now integral parts of the city and within the Fifth Ring Road. These districts contain the CBD and the Olympic Green. Suburban Tongzhou and Shunyi to the east are rapidly urbanizing and popular with expat families due to the availability of Western-style villas.
More information regarding guanxi, logic, face, etiquette and customs, Shanghai relocation guide and Guangzhou relocation guide can be found on www.maxviewrealty.com.
About Maxview Realty

Funded by US inventor, Maxview Realty provides a full range of real estate consulting services. We combine Beijing real estate market knowledge with a selected group of experienced experts on real estate, making it our priority to understand the specific needs of our clients and provide tailor-made service programs to both corporations and individual expats.
Company name:
Maxview Realty (Shanghai) Company Limited
Maxview Realty (Beijing) Company Limited
Maxview Realty (Guangzhou) Company Limited
Contact Person: Shirley Li
Email: shirley.li@maxviewrealty.com
Tel: +86 21 3360 7060
Website: www.maxviewrealty.com